While the tech world was looking forward to the upcoming release of the iPhone 15 in September, an exciting development is taking place in the market which could have a major impact on those consumers who are seeking almost-current smartphones at lower prices. The trend is the market opening up for recycling, remanufacturing and bringing back to the market used iPhone models 13 and 14.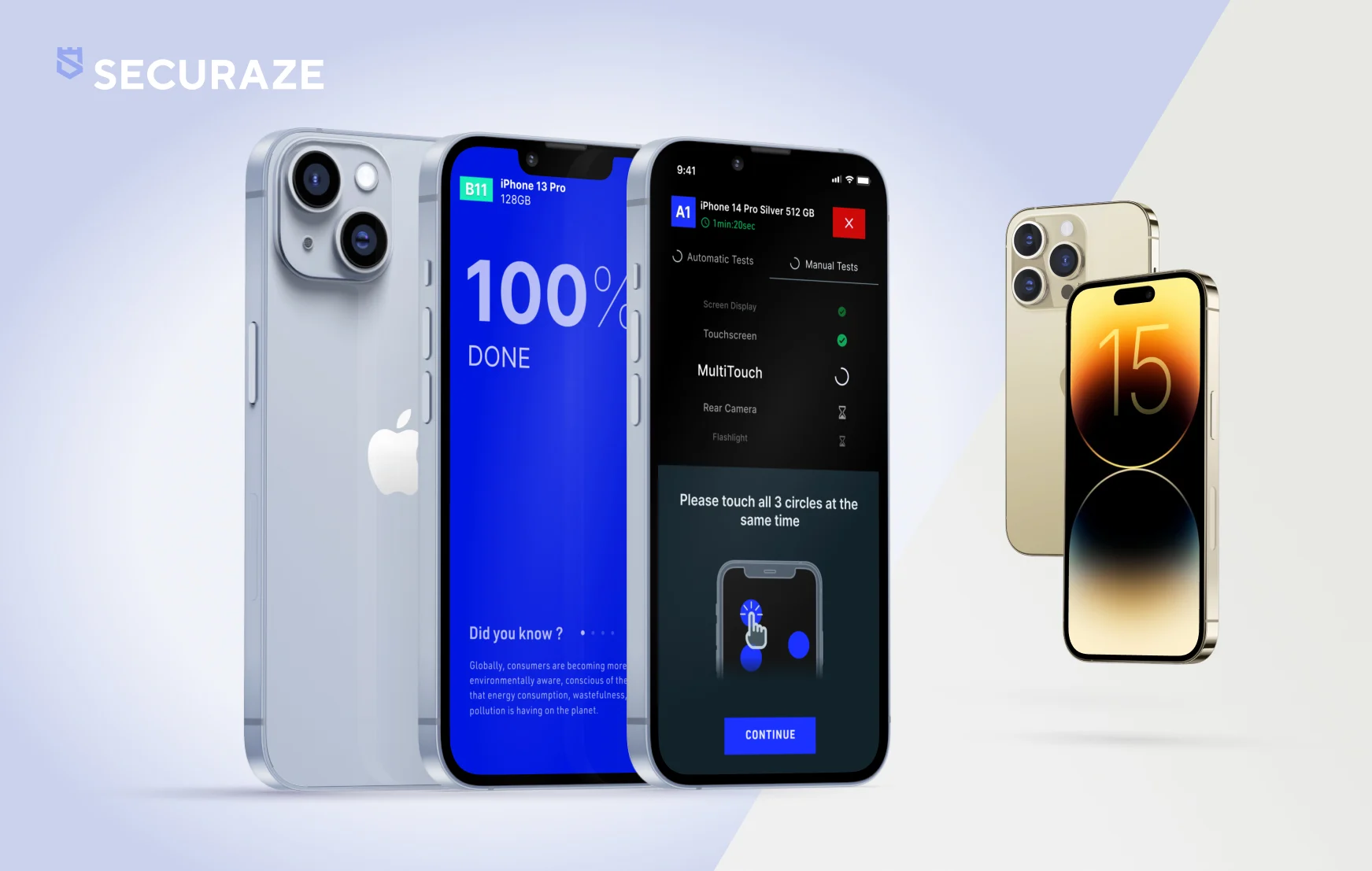 The Refurbished Phone Market 
Each year, Apple releases a new generation of iPhones that boast new features, improved performance, and innovative technology. Coinciding with the release of the new iPhones, the market for older phone models is experiencing a rapid increase. Many users and technology enthusiasts always want to own the latest smartphone and buy the new devices. Their old phones, which are still top-notch and partially new devices, are traded in or resold in exchange, resulting in a huge supply of used iPhone 13 and 14 models on the secondary market. 
The high supply on the market for used smartphones offers many people the only chance to buy and own a high-end phone at a much lower price, because many people simply cannot or even do not want to afford the outrageously expensive smartphones when first released. The older generations or used devices, just because the new models have hit the market, are usually in no way inferior, but still have top-notch features and the latest software. Additionally, when buying a recycled electronic device, you also contribute to sustainability by extending the smartphone's lifetime and thus saving resources. 
Data Protection and Security 
An important aspect of recycling or reselling used smartphones is data protection. Used electronic devices usually contain lots of personal and sensitive data that are not supposed to get into the hands of third parties or even the public. While many people firmly believe that resetting a phone to factory settings destroys all data on the device once and for all, a factory reset of the device alone is not enough to irrevocably erase all data on an electrical device. After a simple factory reset, chances are that if the electrical device falls into the hands of the wrong person, that the data can be recovered. 
The Role of Securaze 
And this is where we, Securaze, step in, as we specialize in erasing used electrical devices, from computers to tablets and smartphones. Using the latest technology and our state-of-the-art softwares, we securely and irrevocably erase both visible and possible residual data on electrical devices. By adhering to strict industry standards and a tamper-proof certificate provided by us, we guarantee your personal or sensitive data has been irrevocably erased and take this risk out of your hands. 
The release of the new iPhone 15 this fall therefore offers a win-win situation both for those who want to buy the new smartphone and for those who want to buy a high-end device at a lower price – but only when properly diagnosed and erased with Securaze. 
Source: https://blog.securaze.com/new-technology-and-the-refurbished-electronics-market
About DT Asia
DT Asia began in 2007 with a clear mission to build the market entry for various pioneering IT security solutions from the US, Europe and Israel.
Today, DT Asia is a regional, value-added distributor of cybersecurity solutions providing cutting-edge technologies to key government organisations and top private sector clients including global banks and Fortune 500 companies. We have offices and partners around the Asia Pacific to better understand the markets and deliver localised solutions.