This post is also available in:

Vietnamese

Forget the traditional way of securing your accounts with typing your password. An innovative solution for authentication technology, Yubikey is the number one security key for strong two factor, multi-factor and passwordless authentication.
Yubikey eliminates the requirement to re-type your password over and over again. Simplify your authentication process in just three easy steps. Plug in Yubikey, tap or touch, and voila! It will automatically protect access to computers, networks, and online services. As the regional Yubikey distributor for ASEAN and Greater China, DT Asia provides you with the gold standard of authentication key. Say goodbye to data breaches and accounts take over. Say hello to advanced accounts security with no hassle.
Request for more information about the product/solution.
Our team will be happy to assist.  Do allow us up to 3 business days to reply.  Thank you for your patience.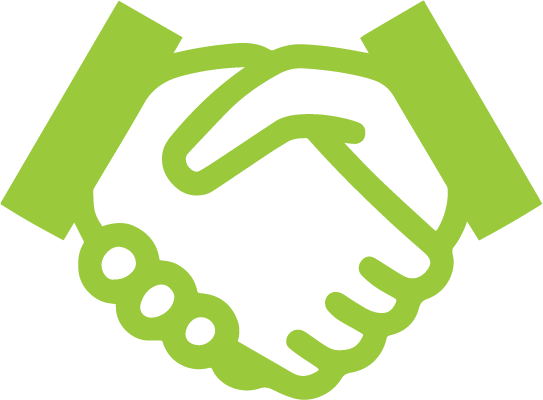 Zero Account Takeovers, 4x Faster Login, 92% Fewer Support Calls, 100% Satisfaction.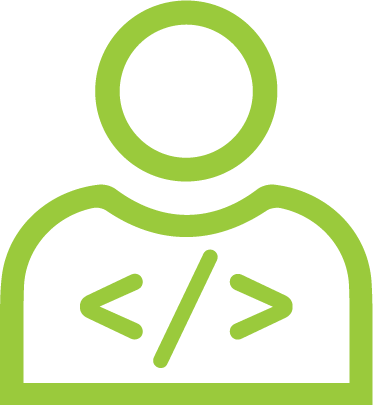 Easy Integration, Open Source Tools, FIDO/Webauthn, PIV, OTP, etc. Works With Hundred Services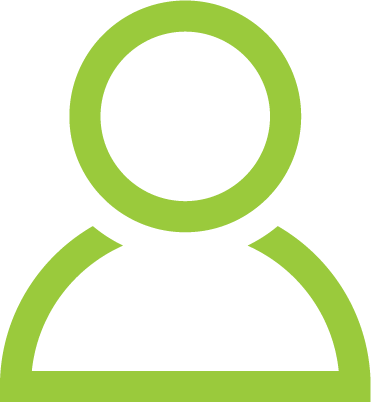 Easy to use, No need to download apps, No batteries, Crush & Water resistance.
Multi-protocol security key, eliminate account takeovers with strong two-factor, multi-factor and passwordless authentication, and seamless touch-to-sign. Multi-protocol support allows for strong security for legacy and modern environments. And a full range of form factors allows users to secure online accounts on all of the devices that they love, across desktops and mobile.
Multi-protocol support; FIDO2, U2F, Smart card, OTP, OpenPGP 3
USB-A, USB-C, NFC, Lightning
IP68 rated: dust tight and water submersible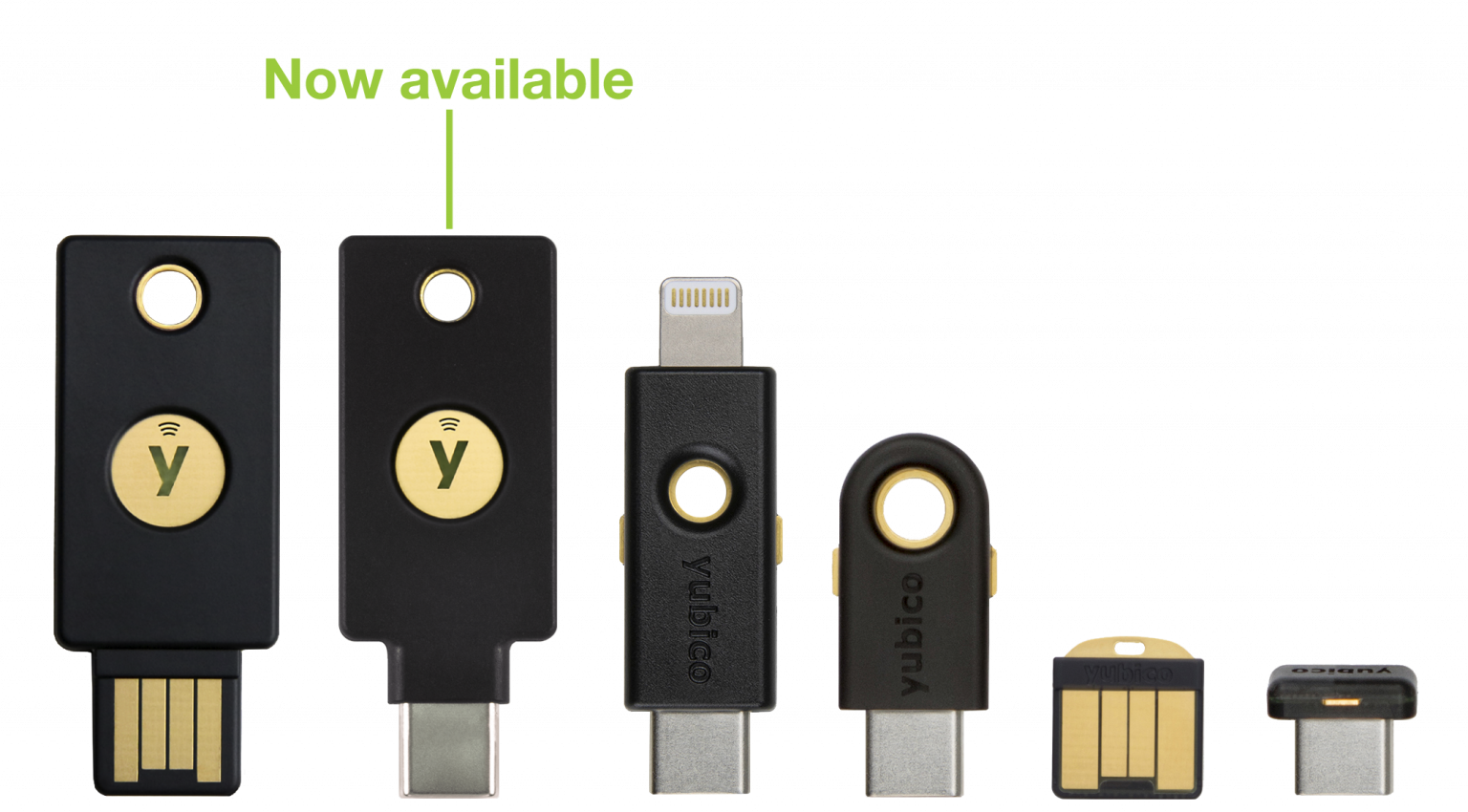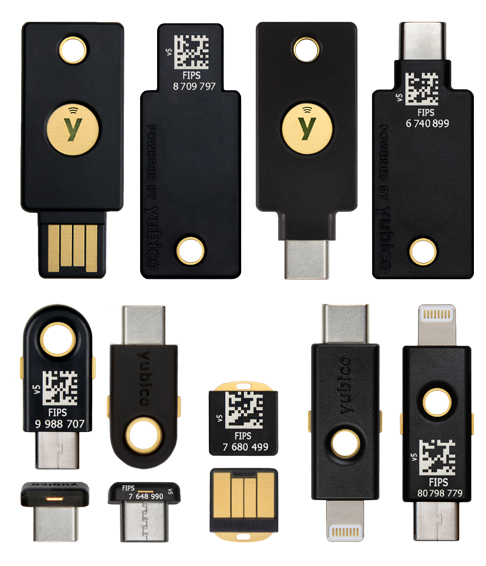 The YubiKey FIPS Series enables government agencies and regulated industries to meet the highest authenticator assurance level 3 (AAL3) requirements from the new NIST SP800-63B guidance. Protect your organisation with the FIPS 140-2 (Overall Level 2, Physical Security Level 3) validated version of the industry leading YubiKey multi-factor authentication solution.
Choose from six different YubiKey models depending on your needs. The keychain model is designed to go anywhere on a keychain. The Nano model is small enough to stay in the USB port of your computer.  Multiple form factors with support for USB-A, USB-C, NFC and Lightning.
YubiKey Security

Key Series
The Security Key NFC by Yubico combines hardware-based authentication, public key cryptography, and U2F and FIDO2, along with USB and NFC capabilities all-in-one to help eliminate account takeovers across desktops, laptops and mobile.
Works out of the box with Google, Microsoft, Twitter, Facebook, and hundreds of other services.
Supports FIDO2 and U2F
Enhanced injection molding process leads to strongest and most durable security key to market
USB-A, NFC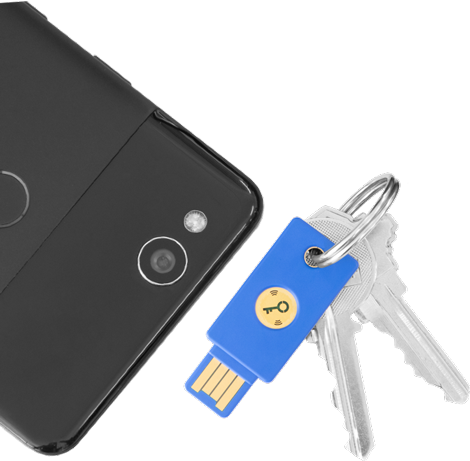 YubiHSM 2 and YubiHSM 2 FIPS highlights:
Portable nano form factor with low-power usage
Secure key storage and crypto operations on a tamper-resistant device
Network shareable for use by applications on other servers
Interfaces via YubiHSM KSP, PKCS #11 and native libraries
Direct USB support beneficial for virtualized environments
The YubiHSM 2 ensures secure hardware cryptographic key storage and operations for applications, servers and computing devices while eliminating the cost and complexity of traditional Hardware Security Modules (HSM)s. It is tamper resistant and offers low cost, high security ROI in a portable  'nano' form-factor that allows flexible use across diverse devices and locations. With the YubiHSM 2, organisations can prevent cryptographic keys from being copied by attackers, malware and malicious insiders.
Enhanced protection for cryptographic keys
Prevent poor cryptographic key handling by preventing accidental copying and distribution of cryptographic keys.
Defend against remote attacks and eliminate remote extraction of private keys by storing cryptographic keys securely on hardware
Strong hardware-based security ensures highest bar for protection of sensitive information and data.
Experience stronger security by enabling access to the YubiHSM with a YubiKey, as compared to a password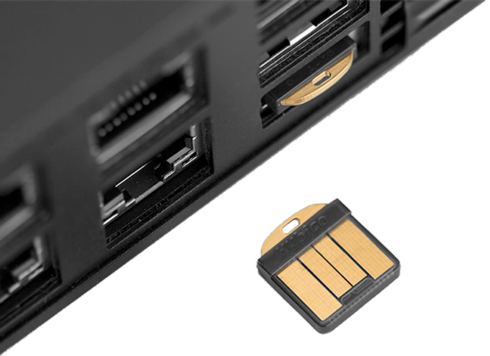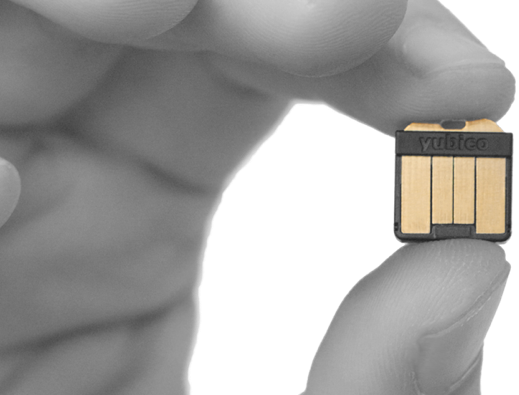 Simplified deployment for organizations of all sizes
Ultra-portable and fits easily into a front USB slot on computers and servers
Secures modern use cases such as cryptocurrency exchanges, IoT gateways and proxies and cloud services
Secures Microsoft Active Directory certificates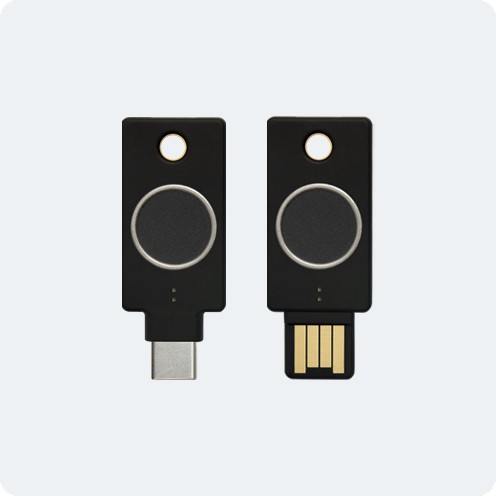 From hardware appliances to software solutions and training, DT Asia understands cybersecurity challenges and can deliver solutions that help detect & identify, protect & secure, authenticate & authorise, and degauss & destroy.
Address
21 Bukit Batok Crescent,
#02-72 WCEGA Tower,
Singapore 658065