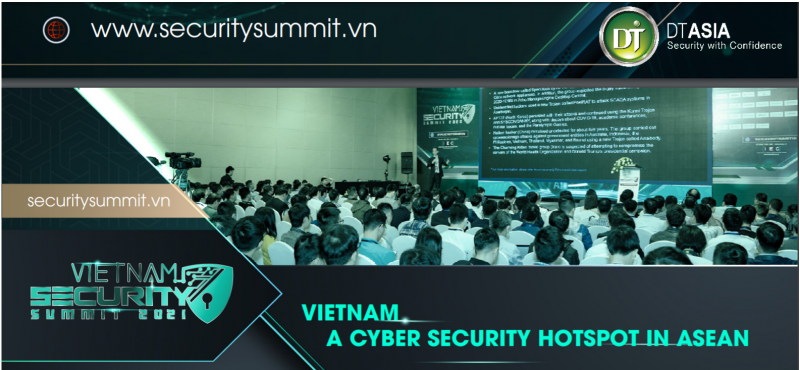 Proudly hosted by Ministry of Information and Communications and co-organized by Authority of Information Security (MIC) and IEC Group, Vietnam Security Summit 2021 will be back on October 27 – 28 featuring the theme "Cyber Security In The Digital Age: Challenges and Solutions" with a view to build a cohesive and fruitful community for security leaders, experts and solution suppliers in Vietnam and the region.
Spanning across 01 VIRTUAL Plenary sessions and 03 VIRTUAL Conference sessions with participation of leading speakers worldwide, Vietnam Security Summit 2021 is expected to attract over 800 high-level delegates from the public & private sector.
The conferences and panel discussions will be the tech industry's premier forum, providing up-to-the-minute insights on safeguarding critical information infrastructure utilizing enhanced SOC ecosystems as well as cloud security and implementing cost-effective enterprise security solutions.
Alongside the conference, the VIRTUAL International Expo will bring together over 30 tech leaders to show off their cutting edge technologies and offer delegates with unique experiences and the right solutions to alleviate their cyber concerns.
DTAsia is a proud Sponsor of Vietnam Security Summit 2021. Be sure to catch Mr Sekhan Certin speaks about "Using Machine Learning to Uncover Threats and Risk in Privileged Access" on the second day of the event.