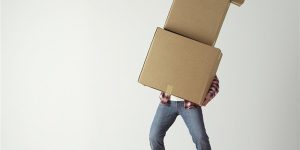 Today we live in a fast-moving world. Mergers and acquisitions are occurring at a record pace. Impacts of the recent pandemic are only likely to increase this trend. Over the past several years many companies have made the move to Office 365 for their email and collaboration needs. Office 365 is a great solution to streamline collaboration and support work from home initiatives, but what happens when it's time to move? How will Bill from Research & Development be able to look back at previous collaborative ideas in Teams?
…that's where Quest On Demand Migration steps in to save the day!
Quest On Demand Migration will seamlessly migrate your data from your old tenant to your new tenant with ZeroIMPACT, so you and your users can hit the ground running in your new Office 365 tenant on day one.
What about the security of our data?
Quest has you covered there too… On Demand Migration has the following ISO certifications: ISO/IEC27001:2013, ISO/IEC 27017:2015 and ISO/IEC 27018:2019.
But our users need to send email externally using a particular SMTP domain during the migration process…
To make your migration experience even easier, with the On Demand Migration Domain Coexistence feature, users can begin sending external email with their new target tenant SMTP domain name prior to migration. If your scenario requires the opposite, where newly migrated users need to keep sending external email using an SMTP domain that is still in the source tenant, don't worry, we can do that too…
What does On Demand Migration migrate anyway?
Here is a sample of the items On Demand Migration can pack up and move to your new Office 365 tenant:
User Accounts
Guest Accounts
Email
Calendar
Tasks
Mailbox permissions
Shared mailboxes
Rooms
Resources
Security groups
Distribution groups
Office 365 groups
Teams
SharePoint
OneDrive
On Demand Migration is on an aggressive improvement schedule, so by the time you read this even more items will likely have been added to the list above.
Be sure to check out the On Demand Migration Product Support page to find solution articles, tips and tricks, tutorials, documentation, notifications, life cycle tables, training, and a product user forum.
The full On Demand Migration Release Notes can be found on the technical documentation site.
For customers that are interested in evaluating On Demand Migration, you can sign up for a trial and get started today!
Source: https://www.quest.com/community/blogs/b/microsoft-platform-management/posts/need-to-move-to-a-new-office-365-tenant-let-quest-on-demand-migration-do-the-heavy-lifting
About DT Asia
DT Asia began in 2007 with a clear mission to build the market entry for various pioneering IT security solutions from the US, Europe and Israel.
Today, DT Asia is a regional, value-added distributor of cybersecurity solutions providing cutting-edge technologies to key government organisations and top private sector clients including global banks and Fortune 500 companies. We have offices and partners around the Asia Pacific to better understand the markets and deliver localised solutions.