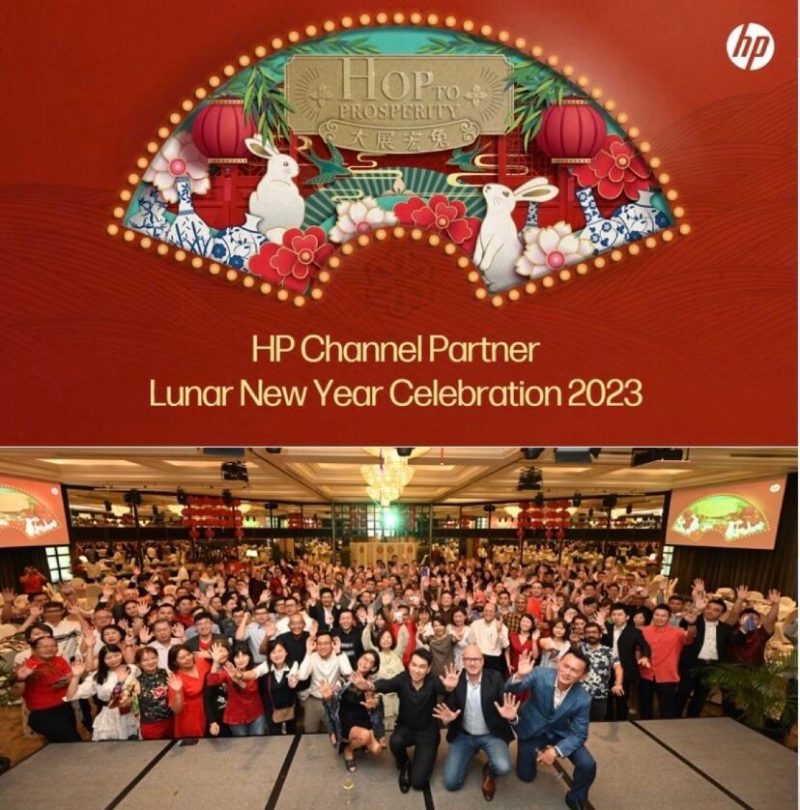 "Leaping into the Prosperous Year of Rabbit" – DT Asia hopped to a reunion with Hewlett-Packard's leadership at their Channel Partner CNY Luncheon on 27 January.
Fiona Lee – Managing Director, HP Singapore & HP Indonesia
David Tan – Managing Director, South East Asia at HP
Kareen Lee – Head of SEA Sales and Marketing
Koh Kong Meng – Head of Personel Systems, Greater Asia HP
Bernard Tan – Channel Director, Distribution, Commercial, Retail and Omni
Carolyn Chuan – Enterprise Account Manager at HP
Thank you, Hewlett-Packard for the strong support and wonderful partnership. To a Prosperous, Happy New Year!