Cyber Defense Initiative Conference (CDIC) is one of the largest Cybersecurity and Information Security Conference in Thailand and Southeast Asia. This year's event will take place on the 9th and 10th of November 2022 at BITEC Bangna in Bangkok, Thailand.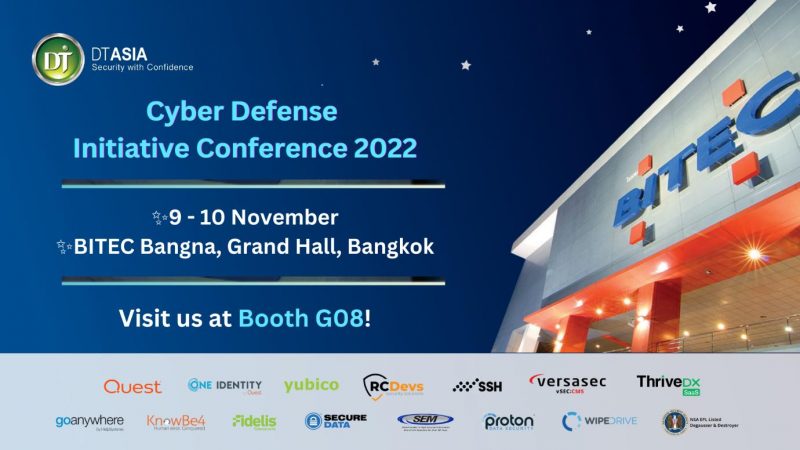 Aligned with CDIC's theme of "Optimising Security of Things and Digital Supply Chain Risk", DT Asia will be showcasing a range of cybersecurity technology and solutions at the event together with our partner, Monster Connect.
DT Asia has been delivering innovative cybersecurity technology and solutions across Asia Pacific since 2007. From hardware appliances to software solutions and training, we understand cybersecurity challenges and can deliver solutions that help organisations detect & identify, protect & secure, authenticate & authorise, and degauss & destroy.
Come visit us at Booth G08 to learn more.
To register: https://www.cdicconference.com/