This post is also available in:

Vietnamese
Embracing the "new normal", the Ministry of Information and Communications together with the Authority of Information Security (MIC) and IEC Group will be hosting the fifth annual Vietnam Security Summit in Ho Chi Minh City within a safe and inspiring environment on 2nd June 2023 at the Sheraton Saigon Hotel.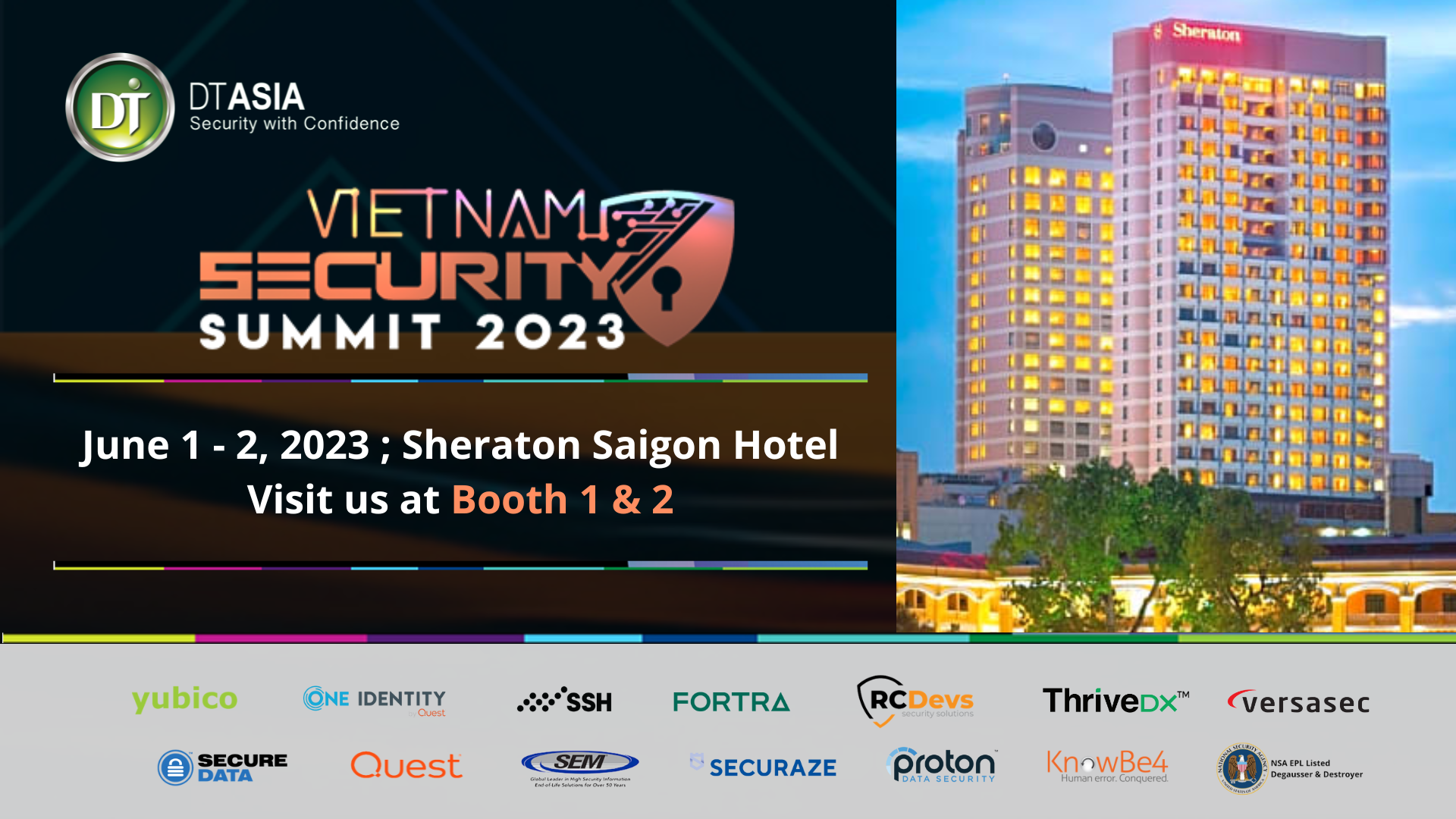 We, at DT Asia, are looking forward to being part of this leading cybersecurity conference and expo in Vietnam for the fifth consecutive year, aligning with the Summit's theme of ''Data Security: Protecting National Digital Resources''.
DT Asia has been delivering innovative cybersecurity technology and solutions across Asia Pacific since 2007.  From hardware appliances to software solutions and training, we understand cybersecurity challenges and can deliver solutions that help organisations detect & identify, protect & secure, authenticate & authorise, and degauss & destroy.
Come visit us at Booth #1 & #2 and meet with cybersecurity experts from across the region!
To register: https://securitysummit.vn/2023/homepage/