This post is also available in:

Vietnamese
Current technology advancement not only brings people to get 'closer' and borderless in digital world, but it also causes increasing cyber threats to organizations and companies, as well as individual users. Cybercriminals continues to step up their games by using even more sophisticated tools and social engineering techniques that will lure people to fall into their trap.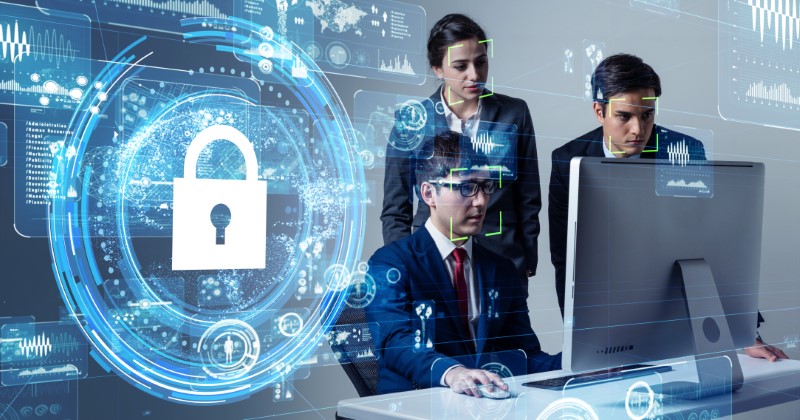 But despite many cyber criminal horror stories, many companies still appear to be indifferent about cyber threat, thinking that criminals will only target bigger companies and institutions. This perception cannot be further from the truth. Markel Direct survey reveals that 51% of Small and Medium Enterprises also experience cybersecurity breach. Small companies are even more susceptible to cyber-attacks because of the limited resources they have to prevent cybercrimes from happening. Every company, from small businesses to large corporations, is not immune to cyber-attacks. Now, it is not a question of 'whether' a cyber-attack will happen, but a question of 'when' it will happen.
Joakim Thoren, the CEO and Founder of Versasec, shared his view on how to successfully implement cyber security measures to protect your organization. Founded 15 years ago, Versasechas been focusing to provide highly secure Identity and Access Management (IAM) products. Prior to starting Versasec, the founders have in-depth knowledge and vast experiences in implementing PKI (Public Key Infrastructure) and credential management projects. However, PKI projects were usually very costly and complex.
Versasec founders accurately saw the need in the market for a product with the same high level of security with PKI-enabled hardware devices sans the cost and complexity. The mission has brought Versasec to develop vSEC:CMS, a scalable Credential Management Solution for small to mid-size businesses.
This award-winning product enables companies to easily manage digital identities with a wide variety of integration. Unlike legacy authentication methods such as OTP, username, and password, vSEC:CMS are using PKI, which provides the highest level of authentication and cryptographic operations possible. Our solution allows organizations to manage credentials across an organization with multiple users, users with different access requirements, and integration with key functions such as Certificate Authorities and HSM.
Joakim Thoren further explained that threat actors can easily attack password. Even MFA is not immune to this attack if the technology is weak. A well set up and managed PKI is by far the most effective way to defend an organization against such attacks. Besides high security Identity and Management Solutions, every company must implement Zero Trust Architecture and find a solution that provides continuous authentication using behavioral biometrics. As far as security is concerned, one must be able to examine the entire system and properly increase the security level for a robust security strategy.
The Versasec's CEO also reminds personal users not to undermine their own cybersecurity. Most people will choose comfort over security, so it is natural that people will prefer MFAs rather than passwords. However,in order to be able to make the correct decision, they need to be more knowledgeable about the dangers in cyber world. He also warns small businesses not to cut cost with low security measures. Solutions such as vSEC:CMS delivers high quality solutions but also cost effective at the same time, which makes it as the right choice for SMEs.
Mr. Thoren further predicts that cloud will still be on the rise, especially for small and medium businesses in the future. Companies who were previously implementing 2FA will increase their security by implementing MFA. Using biometrics (such as face recognition) as authentication factor not only adding more security, but also more convenient to use rather than remembering a password. Combining both biometrics and asymmetric crypto is on the rise both with FIDO and PKI.
As the leader in the industry, Versasecconsistently develops its products to follow the latest technology development. Versasec brings four releases every year, expanding product integrations, strengthening performance against new threats, and bringing innovative features.
In April 2022, Versasec releases vSEC:CMS version 6.3 and has been accepted with praises by our clients. Versasec is always working on delivering effective solutions in new ways. We are currently developing a product-in-progress to answer newer challenges in cybersecurity industry.
https://cybernews.com/security/joakim-thoren-versasec-for-a-robust-security-strategy-you-need-to-properly-increase-the-security-level-for-each-part-of-the-company/