Founded in 1998, White Canyon Software created a drive deleting tools called CleanDrive, which would later change into WipeDrive. Since then, White Canyon Software has been well-known as the leading and trusted software-based data erasure for companies, government institutions, military, and end customers for more than 24 years.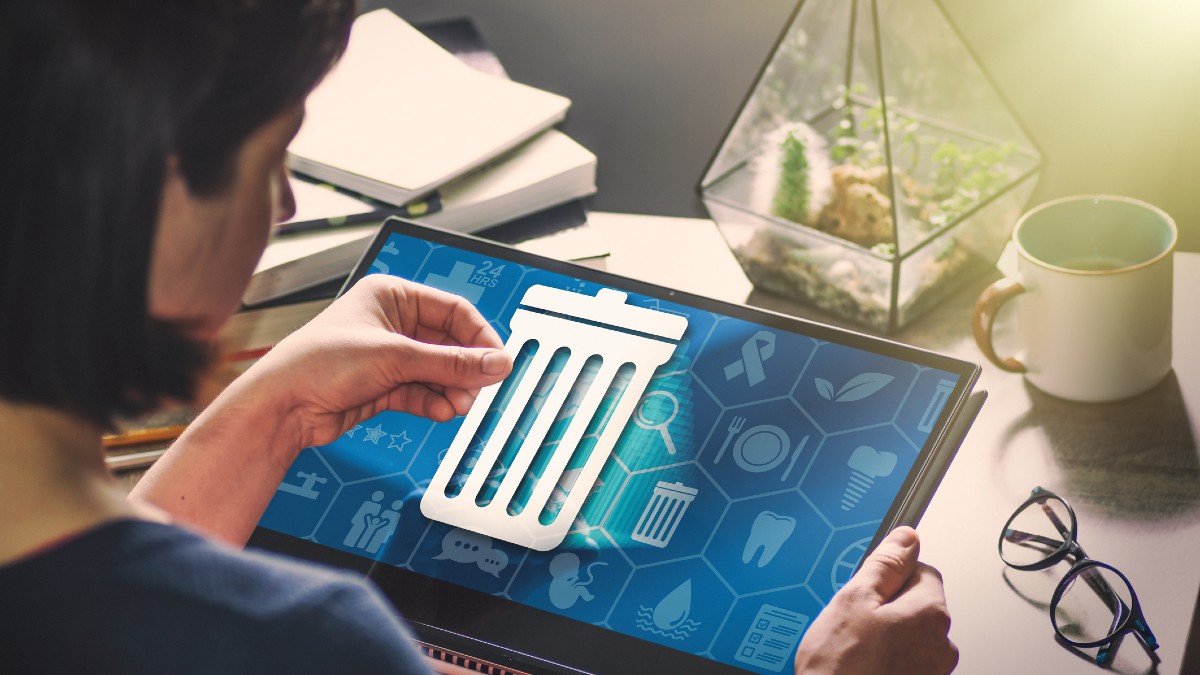 As we expand and further specialize our core business into providing you with the best solution in drive sanitization software, White Canyon Software company changed its name to WipeDrive. Our dedication for customer satisfaction is evident by our unwavering effort to ensure you get the best customer experience possible every single time. Since 2007, we have served major companies such as Best Buy, Citigroup, Pepsi, Boeing, Microsoft, and IBM. Most of them have been our loyal customers for years.
As storage technology continuously transforms, WipeDrive also consistently adapts to the changes, bringing our customers better software version each time. We expand our product range to answer those challenges and we are proud to say that WipeDrive is the best solution for securing data sanitization of all types of IT assets. Whether it's an SSD, HDD, NVME drive, work station, laptop, server and mobile devices, WipeDrive securely erases all data.
We strive hard to enhance our software quality to even exceed industry standards and certifications. WipeDrive does what we claim. We have met stringent standards and qualifications, such as NATO NIAPC, GDPR, PCI, HIPAA, etc.
Even our most risk averse customers such as Department of Defense, Air Force, and DHS have chosen WipeDrive. Out software has complete features that allow both operational efficiency and enhanced security, such as remote wiping, digitally signed audit logs and fully scripting the wipe process to eliminate human error, and faster wiping speed.
With Common Criteria certification at EAL2+, WipeDriveis safely used in 26 countries (Australia,Canada,France, Germany, India, Italy, Japan, Malaysia, Netherlands, Norway, New Zealand, South Korea, Spain, Sweden, Turkey, United Kingdom, United States, Austria, Czech Republic, Denmark, Finland, Greece, Hungary, Israel, Pakistan, and Singapore).
Meeting the Common Criteria EAL2+ means that our software has been evaluated to perform in high and consistent standards. WipeDrive has gone through in-depth product testings to meet expected performance by the Common Criteria certification. This certification was performed and evaluated for our conformance to international standard.
Use WipeDrive with confidence. By choosing our software, you can be rest assured that all drive data is overwritten. Other data erasure software and free open source drive deletion software often do not remove HPA (Host Protected Area) and DCO (Drive Configuration Overlay). There is also a possibility that someone creates a hidden partition in the drive. Failure to wipe this hidden partition means an increased security risk for your organization.
WipeDrive has received many rave reviews by our clients throughout our company's journey. If there is anything that has changed during our 24 years of service, it is only our company's name. Our commitment remains the same. Providing you with the most secure and proven drive sanitation software solution. WipeDrive, the name you can trust.