This post is also available in:

Vietnamese
Vietnam Cyber Security Day (VCSD) is an annual International Conference and Exhibition hosted by the Ministry of Information and Communications. It will be held on the 24th of November 2022 at the Melia Hanoi Hotel, Vietnam.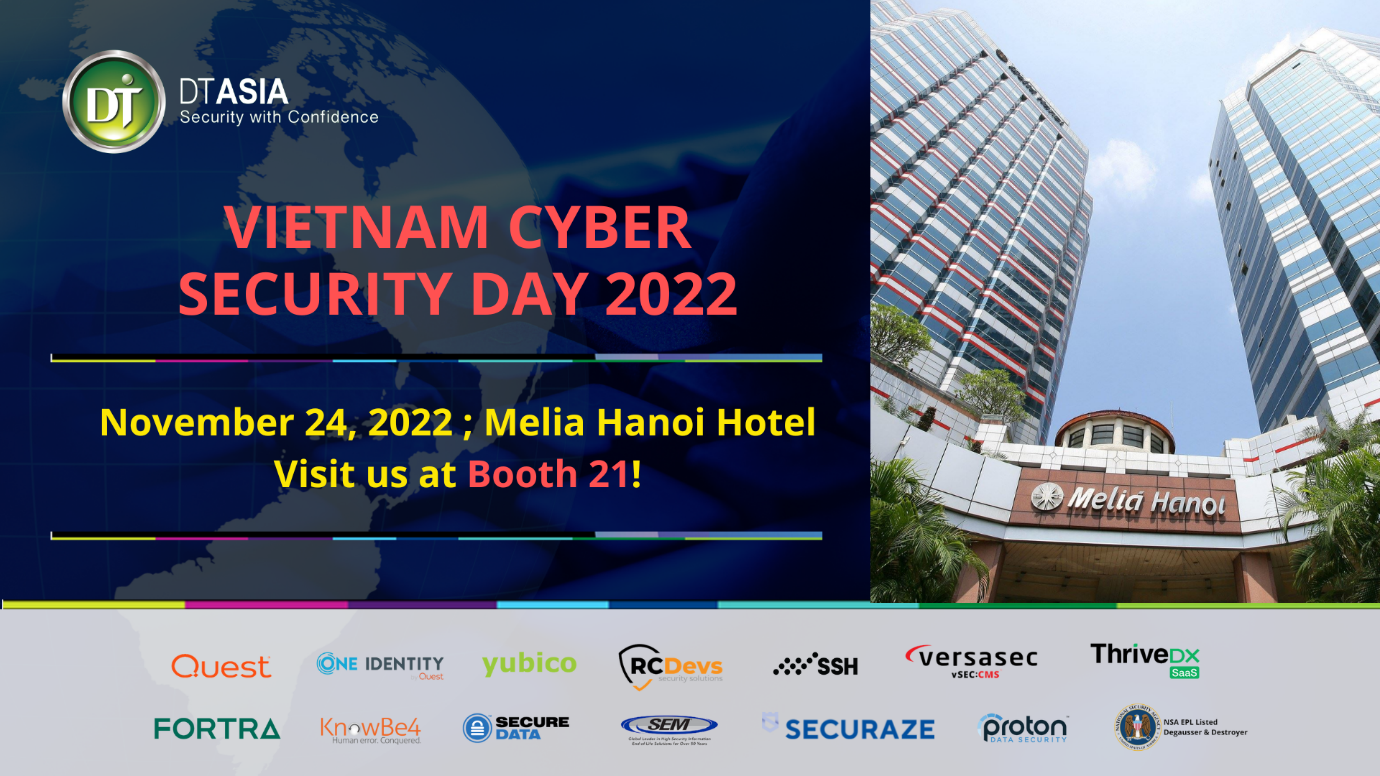 Aligned with VCSD's theme of ''Ensuring Cyber Security for Citizen and Enterprise in Digital Transformation'', this event is expected to be a major, national level forum and an attraction point for all international, domestic stakeholders and communities in the field of cybersecurity.
DT Asia has been delivering innovative cybersecurity technology and solutions across Asia Pacific since 2007. From hardware appliances to software solutions and training, we understand cybersecurity challenges and can deliver solutions that help organisations detect & identify, protect & secure, authenticate & authorise, and degauss & destroy.
Come visit us at Booth 21 to learn more.
To register: https://securityday.vn/en/