This post is also available in:

Vietnamese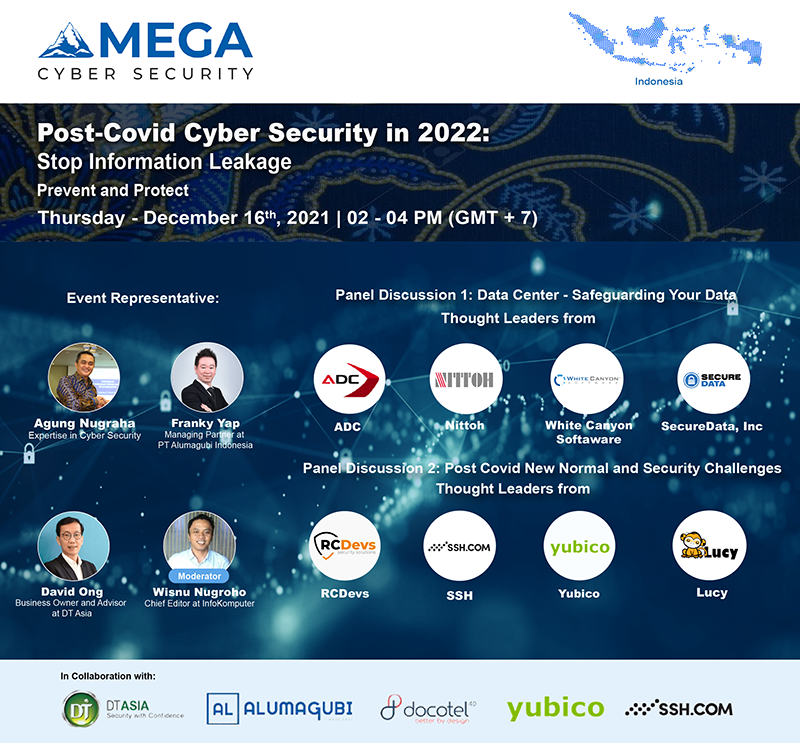 Join Us Now!
In a Policy brief by CIPS on Cybersecurity Protection in Indonesia, the Indonesian National Cyber and Crypto Agency (BSSN) reported 290 million cases of cyberattacks in 2019. That was 25% more than the previous year when cybercrimes had caused losses of USD 34.2 billion for Indonesia. The Covid-19 pandemic in 2020 triggered a significant increase in phishing attacks, malspam and ransomware attacks. adding to the urgency of establishing a well-functioning infrastructure for cybersecurity in Indonesia.
Cyberattacks, however, also provide an impetus for Indonesia to develop its capabilities in the digital industry – both hardware and software – and to provide and serve data protection, as well as prevent, trace, and, if necessary, train the employee for any future cyber threats.
Mega Cyber Security is a representative distributor company in Indonesia that joins venture with DT Asia & PT. Alumagubi Raya Indonesia, has a solid and experienced team in distributing Security Key, Enterprise Software Licenses, Secure Drive, and HDD Degausser and Destroyer. Therefore, together with reliable partners continue to innovate and develop the best cyber defense system.
Register Here: