This post is also available in:

Vietnamese

360° Coverage in Human Factor Security for all Organizations
ThriveDX makes it easy for you to invest in your people by starting protection where technology ends. Our suite of products and services cater to non-technical employees, developers and IT, security teams, executives, and anyone in between. This is making us truly one of the only companies comprehensively tackling the cybersecurity skills gap and the talent shortage.
No Industry is Immune From Cyber Threats or Risks
ThriveDX security training is developed for companies and their people across the globe to coincide with how they live and work in the digital world. Our training is purposeful and direct, not fluffy, but practical and behavior-modifying with our realistic content and simulations.
Request for more information about the product/solution.
Our team will be happy to assist.  Do allow us up to 3 business days to reply.  Thank you for your patience.
ThriveDX is trusted by more than 500 enterprise customers from more than 60 countries globally.
ThriveDX's Security Awareness Training
Empower Your Employees With Security Awareness Training That Works
Our solution is fully customizable and offers relevant and realistic training, real-time insights, and full data privacy with on-premise deployment options.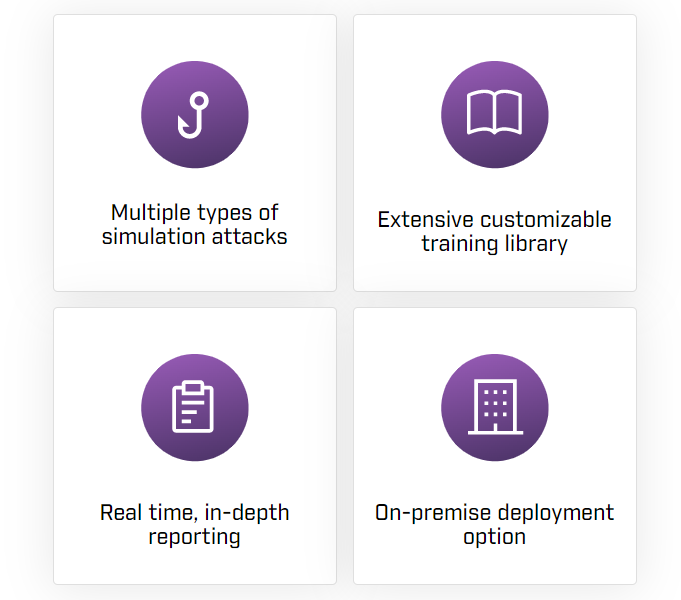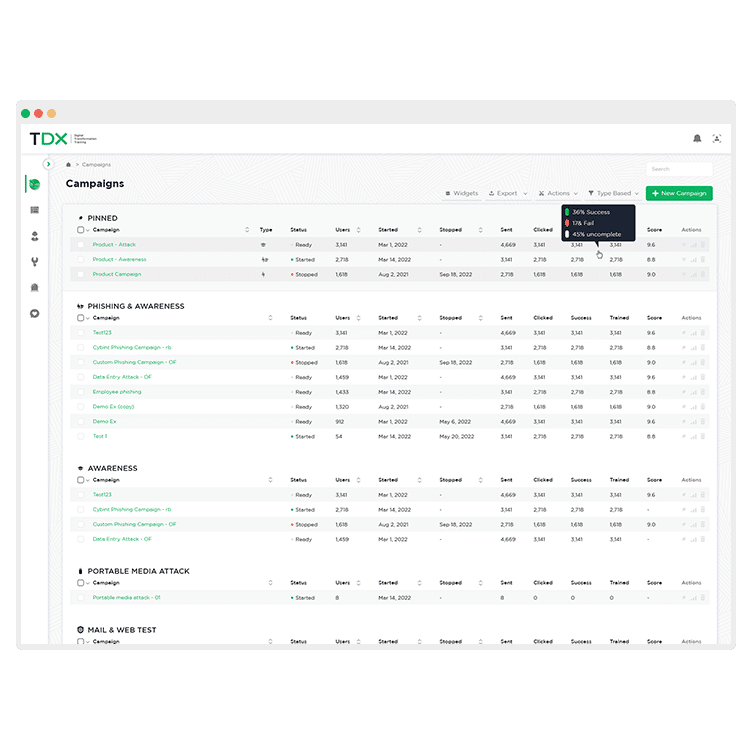 Test Employees With Real-World Scenarios
Simulate the full cyber threat landscape using customizable, easy-to-edit templates for any type of phishing attack. Our predefined, multilingual attack simulations offer a safe learning environment and real-world experience for testing whether your employees are fully familiar with the dangers of the internet.
Spear phishing simulations
SMS & portable media attacks
File attacks (PDF, Java, Macro, etc.
Website cloner
And more..
Train Employees With Tailored Interactive Content
Hundreds of interactive, web-based training modules help you elevate your company's security awareness culture. Our continuous adaptive training model takes employees through various security topics relevant to your industry and delivers customized content based on employee progress and performance.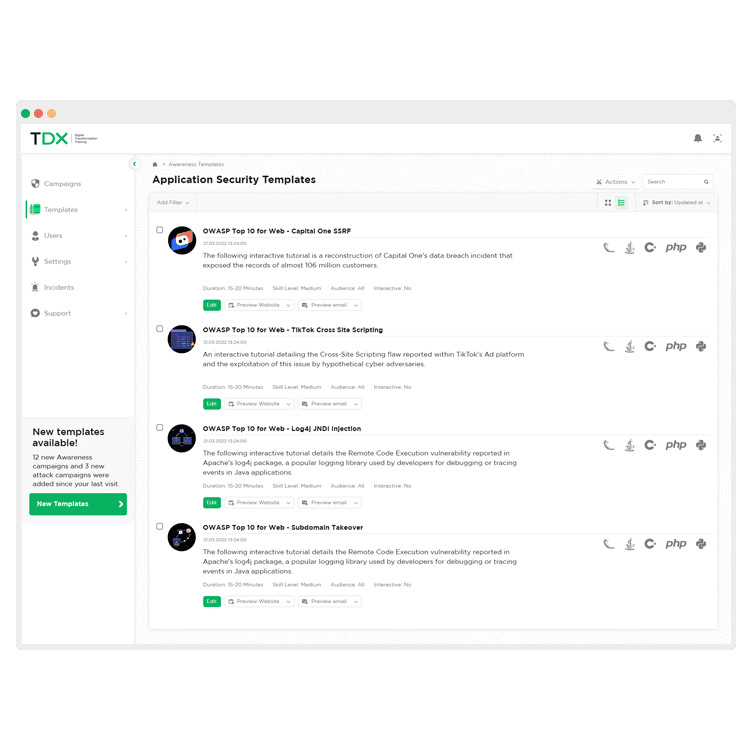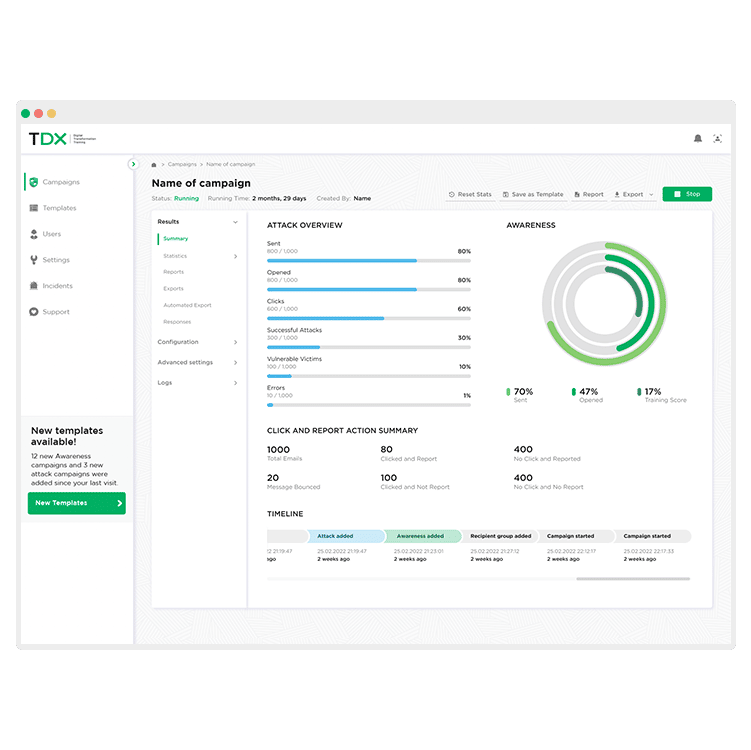 Monitor Success With Real-Time Reporting
Our real-time reporting dashboard and automatic monthly reports allow you to measure employee progress, while maintaining full control and visibility of the program. You gain insights that are easy to understand, communicate to stakeholders, and take action on.
From hardware appliances to software solutions and training, DT Asia understands cybersecurity challenges and can deliver solutions that help detect & identify, protect & secure, authenticate & authorise, and degauss & destroy.
Address
21 Bukit Batok Crescent,
#02-72 WCEGA Tower,
Singapore 658065