This post is also available in:

Vietnamese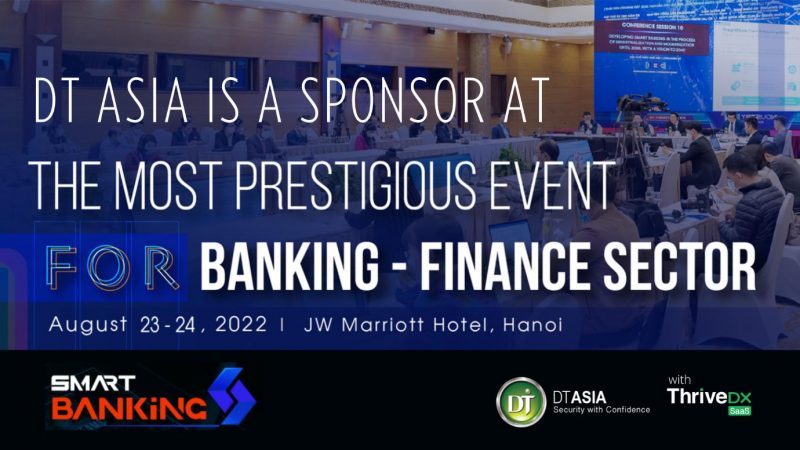 Smart Banking 2022, co-directed by the Central Economic Commission and co-organised by Vietnam Banks Association and IEC Group, will be held at JW Marriott Hotel Hanoi on August 22-24, 2022.
With the theme "Accelerating Digital Transformation in Banking towards Sustainable Development", Smart Banking 2022 will bring together 1,000+ delegates from leading national and international leading banks' representatives as well as many policymakers, industry leaders and key players from the banking-finance sector to discuss how recent trends and tendencies will impact the banking sector and what is to be done to operate successfully during the unprecedented time and in the future.
We, at DT Asia, are looking forward to being part of this event with our partner, ThriveDX, the world's premier EdTech provider offering cybersecurity training and digital skills programs.
DT Asia has been delivering innovative cybersecurity technology and solutions across Asia Pacific since 2007.  From hardware appliances to software solutions and training, we understand cybersecurity challenges and can deliver solutions that help organisations detect & identify, protect & secure, authenticate & authorise, and degauss & destroy.
Come visit us at the event to learn more about our solutions.
To register: https://bankingsummit.vn/2022/